Due to convenience, speed, environmental protection, economy and practicality, electric scooters are favored by more and more young people. There are many electric scooter brands are entering the market with different prices and varying product quality. So, as ordinary consumers, when buying electric scooters, what factors should we consider to choose in order to select the most suitable one for ourselves?
The old electric scooter brand cooldogstore.com will tell you how to quickly choose the most suitable electric scooter?
Factory selection
It is because more and more brands are entering the market that our choice is more difficult. Many companies do not have the ability to produce electric scooters. They usually borrow designs from other brands and then find a small factory for processing and OEM production. Professional electric scooter factories not only have strong R&D and production capacity, but also have established a strict quality inspection management system, whether it is the procurement of materials or production processing, there are strict quality inspection department review, product quality is trustworthy, factory production process is also the reason for good and uniform product quality control.
Take kugooshop.com as an example, the factory is large in scale, with complete product certification and quality assurance.
Product design
A high-quality electric scooter can be seen in the details of the product design. It should not only meet the fluidity and beauty of product design, but also take into account the comfort of user experience, which is what we usually say, to achieve the two-way unity of function and beauty.
Every detail is handled throughout the user's riding experience, not only to give users more choices in style, but also to make the product bring the ultimate riding experience to customers.
Take the Kirin M4 Pro on our website as an example. Most electric scooters only have front light, but our product has front light, rear light and turn signal. These three sets of lighting systems combined together greatly enhance the safety of electric scooters riding at night. Turn on the lighting and you can travel unhindered by how dark the road is.
There is also two-way shock absorption design in front and rear, so you can have a good riding experience no matter climbing or bumpy road.
Material quality
As a convenient means of transportation, safety must be the most important concern for users.
The most important thing about electric scooters is the two cores of batteries and motors. As the heart of the electric scooter, they directly affect the endurance and power of the scooter, and also determine the service life of the electric scooter.
Therefore, when choosing, you must pay special attention to these two points.
Take the Kirin M4 Pro on our website as an example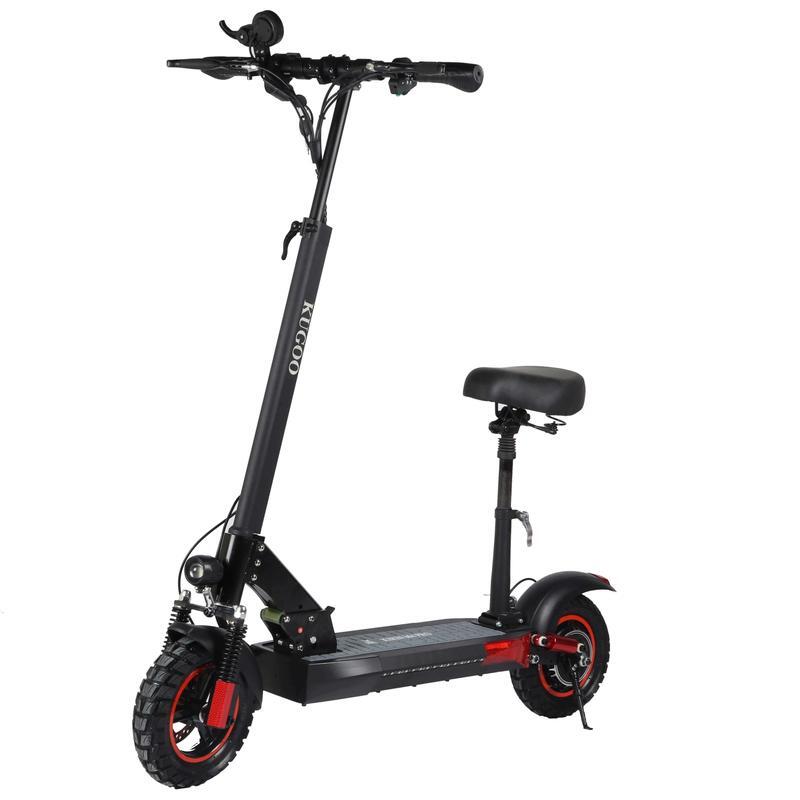 In terms of battery, it uses 18650 lithium battery. 18650 is the originator of lithium-ion battery. This battery not only has high capacity, long life, good stability, but also high safety performance. During use, it also has four protection functions: short-circuit protection, over-current protection, over-voltage protection, battery reverse connection protection function, etc.
In terms of motor, the brushless DC motor used is widely used in automotive, industrial control, automation and aerospace fields. It is characterized by high reliability, good stability, adaptability and simple maintenance.
After-sales service
This is very important. No matter what products we buy, we will pay great attention to after-sales guarantee. In case there is a problem with the product, we can fully communicate with the merchant to solve the problem. Therefore, it is recommended to consult some questions about after-sales guarantee before purchasing, so that there is no worry.